---
The Oswegatchie Valley Amateur Radio Club (OVARC) is primarily made up of members in southern St. Lawrence County, although the roster does include members in Jefferson and Lewis Counties and some from out of New York State. OVARC is dedicated to promoting ham radio in St. Lawrence County New York. Membership in this organization is open to anyone interested in ham radio, whether or not a currently licensed radio amateur.
The club meets on the second Tuesday of each month, September through June, with meetings starting at 7 PM. These meetings are held at the Edwards Fire Station in Edwards, N.Y. Formed in 1978, the roster has stood at about 30-35 members for the past several years.
For the past several years, the club has published a monthly newsletter. Since most members are on-line, links are being added to our web site so that information normally contained in the newsletter can be accessed through our web site. Members not on-line will still be mailed these bulletins.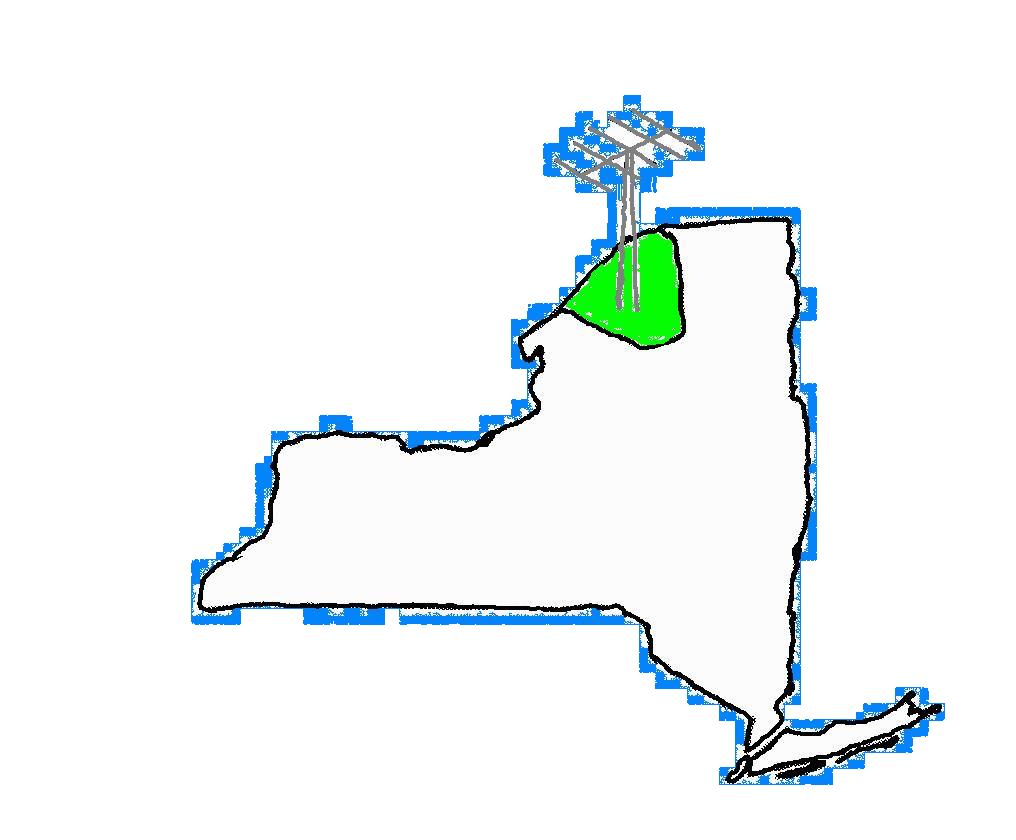 Membership dues are $15 per calendar year. Memberships entered after the May meeting are $8 per year and family memberships are available for $18 per year, $10 after the May meeting, for immediate families containing more than one licensed ham radio operator living at the same address.
Membership payments and inquiries should be made to the secretary. Checks should be made out to the "Oswegatchie Valley Amateur Radio Club." General club correspondence should be directed to the OVARC president.
Material to be included on the web site can be submitted to the Webmaster at any time. Any material found on this site may be reprinted but please credit the Oswegatchie Valley Amateur Radio Club, the original author, and the original publication.
OVARC sponsors a repeater on 147.135+ which is located on the Ridge Road in the town of Fine, New York. This machine covers most of St. Lawrence County and much of northern Jefferson and Lewis Counties, although several stations frequently use the repeater from Rochester, Syracuse, Tupper Lake and well into Ontario. A net, the Oswegatchie Valley Amateur Radio Club Net, is conducted on this repeater each Thursday evening starting at 7:30. Also located at the repeater site is the FINE packet node. This integral part of the amateur north country digital network is on 145.63 MHz and is currently linked to nodes in Ogdensburg, and Copenhagen. In late March of this year a Echolink node was added to the repeater. It can be accessed by using node # 823942 or WA2NAN-R, give it a try.
The Oswegatchie Valley Amateur Radio Club is affiliated with the American Radio Relay League (ARRL) and over one-half of the OVARC membership roster are ARRL members.
For more information on OVARC, please direct a message to the president.
In addition, Kerry Bickford, WA2NAN, OVARC President, is St. Lawrence County Radio Officer for RACES, and the ARES EC. Anyone wanting any information on RACES or ARES can contact him.
The Amateur's Code
The Radio Amateur is
CONSIDERATE...never knowingly operates in such a way as to lessen the pleasure of others.
LOYAL...offers loyalty, encouragement and support to other amateurs, local clubs, and the American Radio Relay League, through which Amateur Radio in the United States is represented nationally and internationally.
PROGRESSIVE...with knowledge abreast of science, a well-built and efficient station and operation above reproach.
FRIENDLY...slow and patient operating when requested; friendly advice and counsel to the beginner; kindly assistance, cooperation and consideration for the interests of others. These are the hallmarks of the amateur spirit.
BALANCED...radio is an avocation, never interfering with duties owed to family, job, school or community.
PATRIOTIC...station and skill always ready for service to country and community.
--The original Amateur's Code was written by Paul M. Segal, W9EEA, in 1928.